R Holding Tower – Al Rashidiya - Sheikh Khalifa Bin Zayed St - Ajman - UAE

0508520081 / 0506895200
Resent Posts



Best Thai Massage in Ajman:
Looking for a great design and a warm and charming atmosphere in Ajman?
Cherry Spa provides you with the opportunity to explore the best traditional Thai massage in Ajman , and you will be treated with pleasure. You will feel comfortable and relaxed after every massage session near Khalifa Bin Zayed Road in Ajman.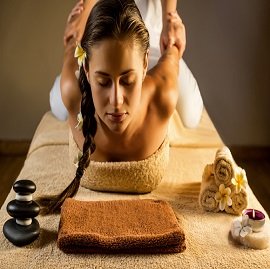 Cherry Spa offers you knew meanings for relaxation after every traditional Thai massage at the R Holding Tower in Ajman. You will forget the pain and feel you are in the best condition.
The Cherry Spa and massage Center in ajman takes care of your health and the comfort of your muscles through our skilled Thai massage team in Rashidiya, Ajman. Our staff are always courteous and ready to provide you with the best skills to make you feel comfortable and enjoy a cozy and warm atmosphere at Ajman's Sheikh Khalifa Bin Zayed Road.
We are confident when you visit the Cherry Spa and experience the best effective Thai massage of your body at the R Holding Tower near Sheikh Khalifa Bin Zayed Road in Ajman, you will come back to visit us several times each month.
Try This Services and Book Now